Last updated: August 17th, 2021
If you are nearsighted or farsighted, you know that relying on glasses and contact lenses can be inconvenient, and may even prevent you from doing the things that you love.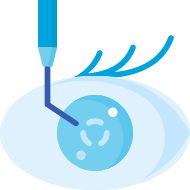 If you would like to experience life with less dependence on glasses or contacts, you have options beyond LASIK and other laser vision surgeries. At Summit Eye Care in Milwaukee, our experienced vision correction specialists offer Visian ICL, an innovative vision correction option.
What is Visian ICL?
Visian ICL, also known as Implantable Collamer® Lens, is an implantable lens that is designed to correct common refractive errors such as astigmatism and nearsightedness (myopia). Visian ICL is made of Collamer, which is a specialized material that is biocompatible (which means that it works in harmony with your body) and offers UV protection.

How Does Visian ICL Compare to LASIK or PRK?
Laser vision correction surgeries like LASIK work by permanently changing the shape of your cornea. Visian ICL uses additive technology to improve vision, which means that it works without removing any corneal tissue. Visian ICL is intended to be a long-lasting or permanent vision correction solution, but it is removable and many patients appreciate the flexibility of Visian ICL.
How Does Visian ICL Work?
The first step is a consultation appointment at our Milwaukee office. Your Visian ICL surgeon will assess your eyes and discuss your medical history and vision goals. If you decide that Visian ICL is right for you, we will schedule your surgery. Numbing eye drops will be applied at the beginning of your procedure to ensure your comfort. Your doctor will make a tiny incision in your eye to place your prescription Visian ICL.
This outpatient procedure typically takes less than 30 minutes. You will need someone to drive you home after the procedure. Recovery is generally quick and you will be given post-procedure instructions and scheduled for a follow-up appointment.
Benefits of Visian ICL
Significant improvement in vision1
99% reported patient satisfaction2
Over 1 million Visian ICL procedures performed worldwide3
Immediate results
Reversible and removable if needed
UV protective
Undetectable once in place
This LASIK alternative may be an option for patients who are not candidates for other vision correction procedures4
Does not cause dry eye syndrome, which is a common side effect of other vision correction surgeries5
Cost and Financing for Visian ICL
Pricing for Visian ICL can vary depending on your needs. When compared to the ongoing cost of traditional contact lenses or glasses, many patients find that Visian ICL is a smart investment. We will outline costs for your personalized treatment plan at your consultation appointment and explain your options for financing.
Am I a Candidate for Visian ICL?
People from all walks of life find that Visian ICL is a great option for them. If you are interested in reducing or eliminating the hassle of glasses, it may be for you.
Ideal candidates for Visian ICL:
Are between the ages of 21 and 45
Have general good health with no history of eye disease
Have maintained a stable vision prescription for at least one year
Are seeking to correct moderate to high nearsightedness and/or treat astigmatism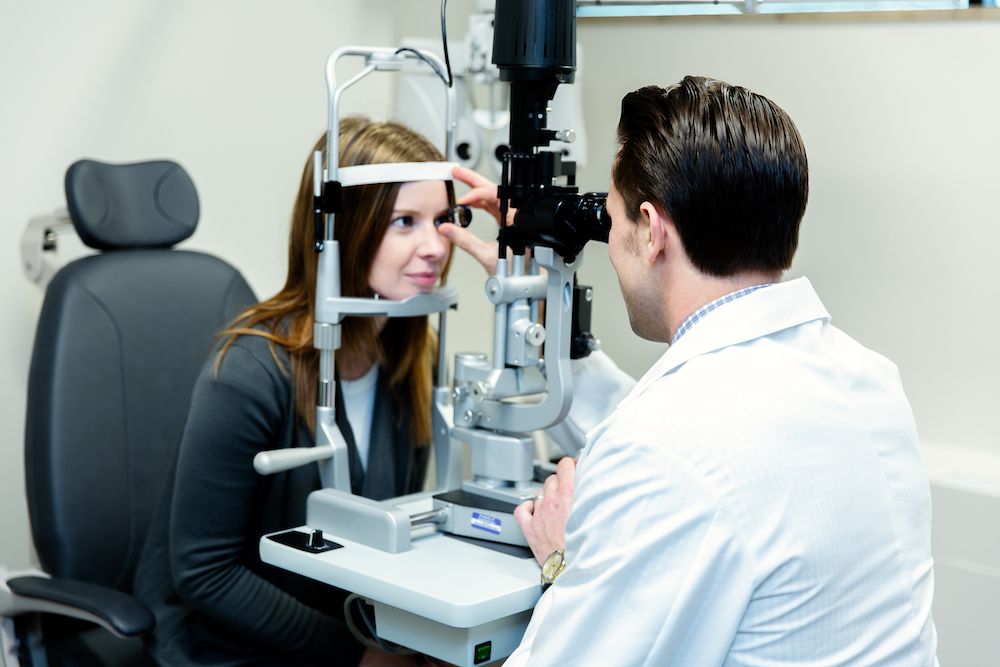 Contact Us for Visian ICL in Milwaukee
Our highly experienced eye doctors are happy to answer any questions about Visian ICL and discuss if this option could be right for you. Contact us to schedule your consultation appointment.
---
1 Shin, JY. Ahn, H. Seo, KY. Kim, EK. Kim, TK. Comparison of higher order aberrations after implantable collamer lens implantation and wavefront-guide LASEK in high myopia. J Refract Surg. 2012; 28(2): 106 -111
2 MICL PMA data
3 Data on file. STAAR Surgical.
4 Parkhurst, G. Psolka, M. Kezirian, G. Phakic intraocular lens implantantion in United States military warfighters: A retrospective analysis of early clinical outcomes of the Visian ICL. J Refract Surg. 2011;27(7):473 – 481
5 Naves, J.S. Carracedo, G. Cacho-Babillo, I. Diadenosine Nucleotid Measurements as Dry-Eye Score in Patients After LASIK and ICL Surgery. Presented at American Society of Cataract and Refractive Surgery (ASCRS) 2012.
---