Last updated: August 17th, 2021
Each member of the team at Summit Eye Care in Wauwatosa shares the same goal: to help our patients achieve their best possible vision. For some of our patients, refractive lens exchange (RLE) surgery is the most effective way to reduce or even eliminate their dependence on glasses or contact lenses.
What is Refractive Lens Exchange Surgery?
Refractive lens exchange surgery is essentially identical to cataract surgery, with the only difference being that RLE is performed solely for elective reasons. While cataract surgery is performed to replace a cloudy optical lens, RLE replaces a clear (healthy) lens with an advanced artificial lens designed to correct refractive errors and improve the patient's vision.
What Does RLE Treat?
Refractive lens exchange is often the best option for patients who have presbyopia, a common condition that develops around the age of 40 where reading fine print becomes increasingly difficult, requiring the need for reading glasses. Such patients may not be suitable candidates for other types of vision correction surgery such as LASIK, PRK, or ICL surgery. Refractive lens exchange may help patients not only correct presbyopia, but it can also address nearsightedness (myopia), farsightedness or astigmatism.1 The goal of RLE surgery is to greatly reduce the need for corrective eyewear for all ranges of vision after surgery.
Benefits of Refractive Lens Exchange
For patients who are good candidates, refractive lens exchange offers a number of appealing benefits, including:
Reducing or eliminating the need for corrective lenses
Improved vision for patients with presbyopia, farsightedness, nearsightedness, and astigmatism
An alternative to laser vision surgery
No risk of developing cataracts in the future
Lens Replacement Options
As with cataract surgery, patients undergoing refractive lens exchange are able to select from a variety of advanced intraocular lenses (IOL) designed to help them achieve improved vision. At Summit Eye Care, we offer a full range of advanced IOLs for our patients to choose from in collaboration with their eye surgeon.

We are especially proud to be the first and only provider to offer the state-of-the-art Light Adjustable Lens™ from RXSightⓇ in the state of Wisconsin. Using the Light Adjustable Lens, our surgeons are able to fine-tune correction of refractive errors and to optimize a patient's vision after the lens has been implanted.
Who is a Candidate for Refractive Lens Exchange?
Many patients who are not eligible for LASIK or other laser vision correction procedures due to severe refractive errors, irregular corneas, or other conditions can still benefit from vision improvement through refractive lens exchange.
The ideal candidate for RLE is over the age of 40, is not at a high risk for retinal detachment, and has already explored other refractive surgery options. It is important to note that refractive lens exchange is an elective procedure, which means it is typically not covered by insurance, and will therefore be a self-pay procedure. In order to help offset the costs of surgery, we offer affordable financing solutions through Care Credit for those that qualify.
The best way to determine whether you are a suitable candidate for refractive lens exchange is to undergo an examination and consultation with a specialist you trust.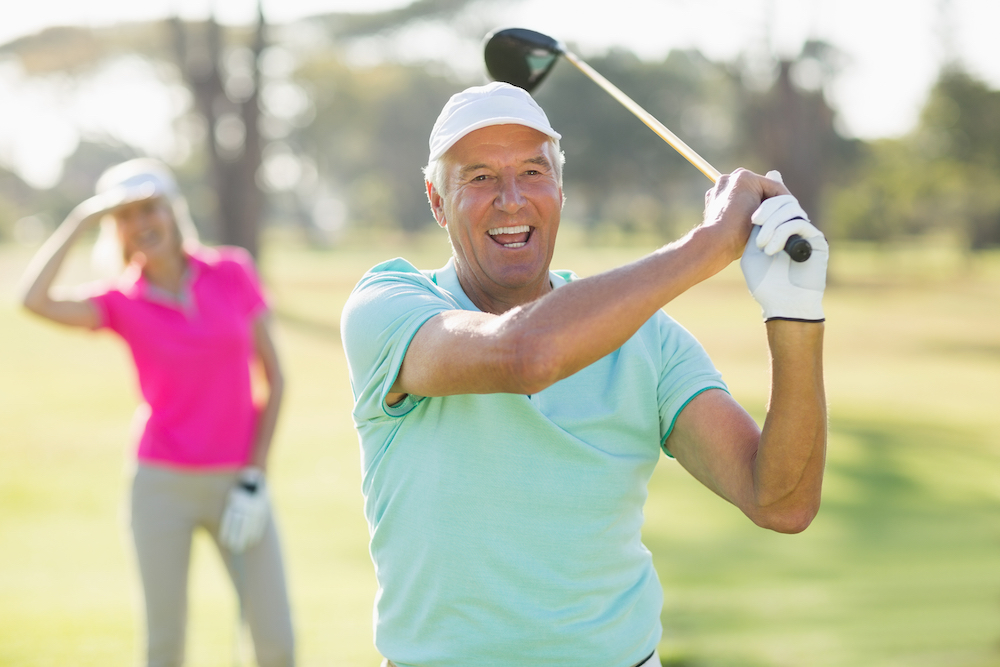 The Refractive Lens Exchange Surgery Procedure
The procedures for refractive lens exchange surgery and cataract surgery are identical. As an internationally-respected vision care expert specializing in lens replacement, Dr. John Vukich is especially well-qualified to help our Milwaukee-area patients achieve excellent results from RLE surgery.
Preparing for RLE Surgery
Before refractive lens exchange surgery, your eye doctor may ask you to use special eye drops in preparation for the procedure. You may also be asked to refrain from eating on the day of your surgery, and you will need to enlist the help of a friend or family member to drive you home after the procedure.
RLE Surgery – What to Expect
Refractive lens exchange is an outpatient procedure that generally lasts roughly 15-20 minutes. Before the surgery, your eyes will be numbed with anesthetic eye drops. You may also be given an oral sedative to help you relax.

During RLE surgery, your surgeon will create a tiny incision to gain access to the lens of your eye, which will be broken up and removed. An advanced intraocular lens implant (IOL) will then be inserted and a protective shield will be placed over the affected eye. The incision for refractive lens exchange surgery is so small that no sutures are required.2
Recovering from RLE Surgery
Following refractive lens exchange surgery, you will recover briefly at the Summit Eye Care center before being driven home by a friend or family member.
You will be instructed to rest for at least several hours after your RLE procedure, being sure to keep the protective shield over your eye. This shield should be taped over your affected eye for sleeping and napping for the first few days following RLE surgery. It is very important that you avoid rubbing or touching your eye.
Your doctor will prescribe eye drops to reduce inflammation and prevent infection after refractive lens exchange surgery. These drops should be applied according to the schedule and recommendations issued by your surgeon.
It is normal for patients to experience mild itching or discomfort for the first few days following RLE surgery. Any discomfort can be treated with over-the-counter medication. It is also normal for vision to appear blurred, cloudy, or distorted immediately following refractive lens exchange surgery. This will improve quickly as your eye heals.
Most of our patients are able to drive the day after their RLE surgery and can resume the majority of their normal daily activities within 48 hours. You should avoid high-impact activities for the first week, avoid swimming for two weeks, and be careful not to expose your eye to dust or sand. While it may take several weeks for your eye to heal completely, you should start to notice a dramatic improvement in your vision within just a few days after refractive lens exchange surgery.

Is Refractive Lens Exchange Right for You?
As with any surgical procedure, it is very important that patients pursuing refractive lens exchange are fully educated about the benefits and risks of this treatment by an eye doctor they trust.

At Summit Eye Care, Dr. Vukich and our entire team are proud to offer the most technologically-advanced vision care possible in an environment that inspires patients' confidence and enhances their comfort. If you are eager to learn more about potentially reducing your dependence on glasses or contacts through lens replacement surgery in the Milwaukee area, please contact us today to schedule your consultation at our practice in Wauwatosa.
---
1 Mayo Clinic. Presbyopia. Available: https://www.mayoclinic.org/diseases-conditions/presbyopia/symptoms-causes/syc-20363328. Accessed May 4, 2020.
2 American Refractive Surgery Council. Cataract Surgery with Vision Correcting IOLs. Available: https://americanrefractivesurgerycouncil.org/refractive-surgery-procedures/cataract-surgery-with-vision-correcting-iols. Accessed May 4, 2020.
---